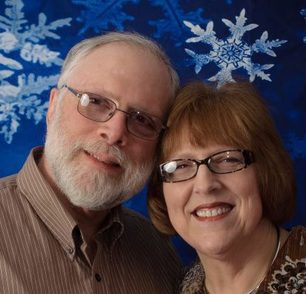 Welcome To Cornerstone Ministries International!
Cornerstone Ministries International (CMI) was founded in 1985 by Ken and Anne Erickson. According to Anne, "At that time there were missionaries who had a calling to go out, but no financial or organizational covering." So they founded a 501c3 Charity and began helping to resource missionaries and other lay-ministries. CMI has, over the years, supported missionaries and mission trips in Countries such as Bolivia, Nicaragua, India, Philippines, and the USA. It is out of this initial vision that CMI still operates today, funding people and mission groups who have the desire to serve others, but lack the resources to do so. Ken is the founding President, but released that position in 2014 and resigned from the Board. Anne is the founding Vice President, but also released that position in 2014. She still serves on the CMI board as the Secretary.
---
Michael and Andrea Erickson have lived in the Philippines since 2006. They have three children: Josiah (11), Elliana (8), and Isaac (7), all of whom were born in San Pablo City, Laguna - Philippines. Michael is the Executive Director of CMI. In November of 2016, after seven years of process, they were granted legal adoption status of their daughter, Elliana.
The last 11 years they have been serving with Philippine Frontline Ministries (www.thefrontline.asia), and are currently the Managing Directors of Face the Children (www.facethechildren.org), a children's home for kids who have been Abused, Abandoned, or Dangerously Neglected.
| | |
| --- | --- |
| Alex and Ruth Pantua have been Pastoring since 2005 at Word of Faith Foursquare Church, which is located in Tondo (the projects of Manila). They have 3 children, Kareen, Kamille, and Karl, and have faithfully been serving their community through outreach, feeding programs, Bible studies/small groups, medical missions, and regular weekly services. Their family feels very called to people living in poverty, and they made the decision 12 years ago to live and work along side of them. Pastor Alex is also a professor and serves with the Samaritan's Purse organization. CMI has been building relationship with this family for over six years, and have supported them financially in 2016 and 2017. | |
| | |
| --- | --- |
| | Gospel Outreach Ministries is based in Repalle, India, and was founded by Sam Paul Gokanakonda, who passed away in 2016. After his passing, the Gospel Outreach leaders installed his wife Pricilla to be in charge of the ministry. Their ministry focuses on several different fronts, including an orphanage for children, a shelter for the poor, services for widows, ongoing training of pastors, and they raise up and send out evangelists to reach the Nation. In India, Christianity is by far the minority, and not generally looked upon as good. 2017 is the first year CMI has been able to support them financially, but we look forward to more years of ongoing partnership. |
We sponsor feeding programs and work in partnership with Frontline Ministries (Laguna Province) and Word of Faith (projects of Manila). Ongoing feeding programs take place in poor areas including the sidewalks for kids who live on or near the streets, schools near garbage dump-site areas, Ermita (red light district of Manila), Tondo (projects of Manila), and other villages in and around San Pablo, Laguna. We believe Jesus led the way by often ensuring the hungry had something to eat. Our heart is to be a holistic ministry, which focuses on the physical, spiritual, emotional, and educational needs of the children in the world. You can help by

Making A Donation